WARM SHADOW 
An art playground
2016-9
"Warm Shadow" is a play environment for toddlers, abstract and geometric, in primary colors. It is meant to walk the line between a sculpture and a playground: a soft sculpture for infants.
The playground is loosely modeled after the "Negev Brigade Memorial", designed by Dani Karavan (1963-1968) in memory of fallen Palmach soldiers at the 1948 Arab-Israeli war. Incorporating natural elements and embedded in its specific desert environment, the monument has grown to become an icon.
The similar shape highlights the contrasts between the monument and the playground:
The concrete was replaced by soft foam; the grey, by bold primary colors; the desert wind by air conditioning; the wilderness landscapes by interior walls; and the battle-scene echoes by crawling children, oblivious.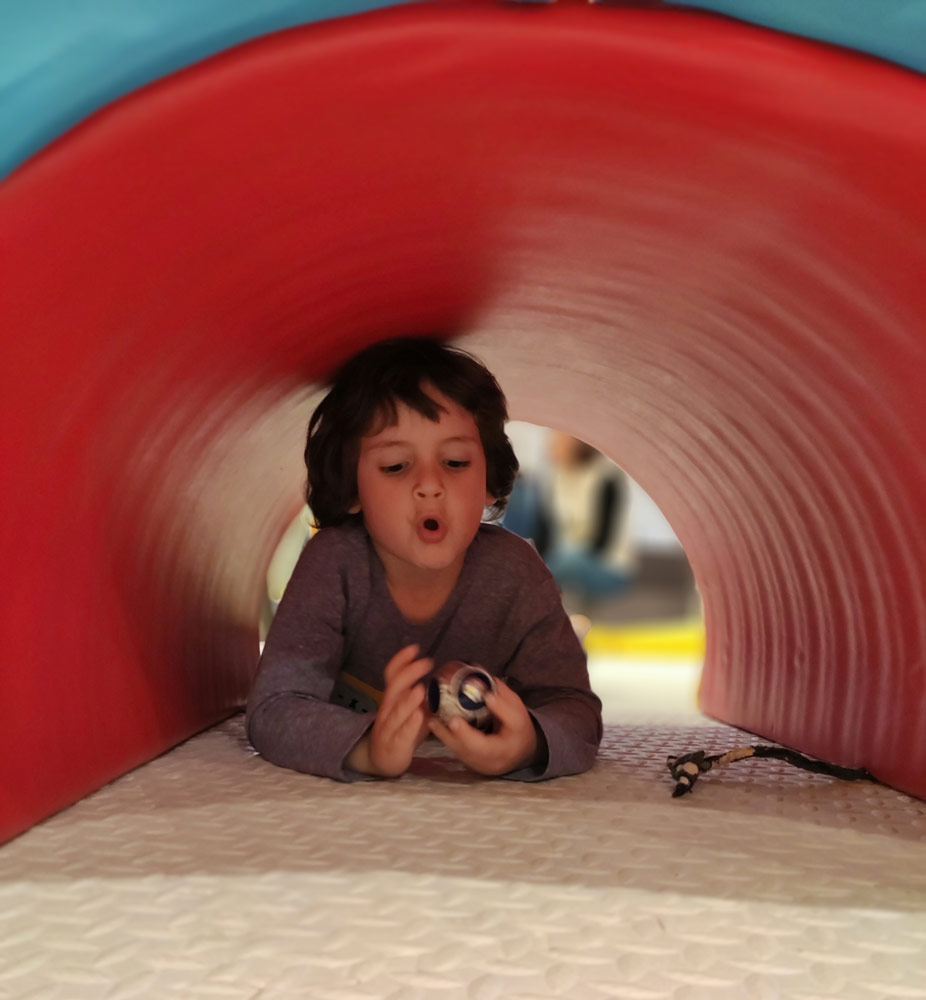 The playground is installed at Tel-Aviv Museum until summer 2020.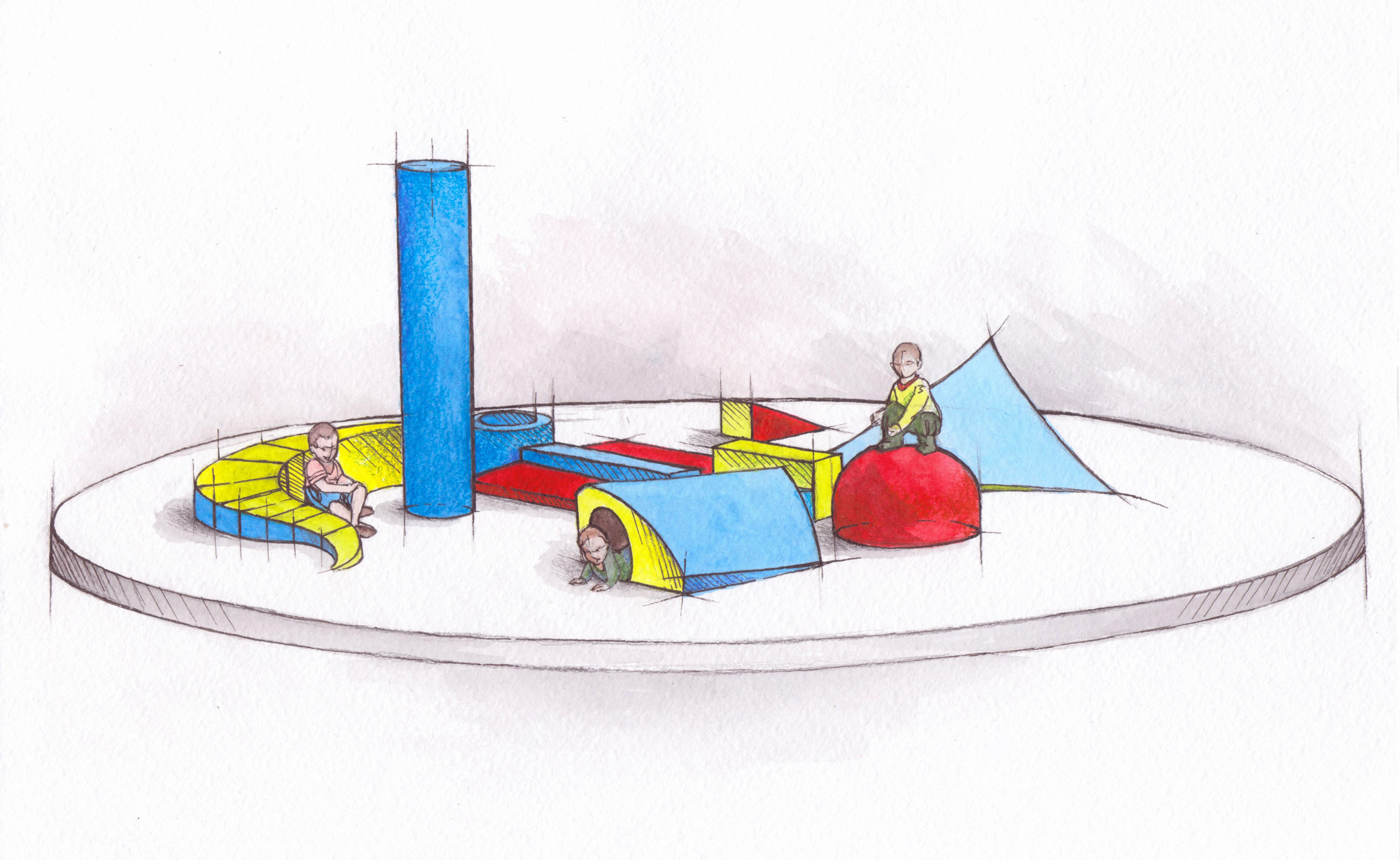 Design development by Orr Kislev
Photos by Elad Sarig and Flora Debora
Preperatory sketches by Elina Khakimova
Chengdu Hailebao Amusement Equipment Co. 
Supported by Mifal HaPais council for the Culture and Arts
Negev Bridade Monument (c) Dani Karavan 1963  31.267 34.821
(c) S.F.Kislev  sfkislev@gmail.com